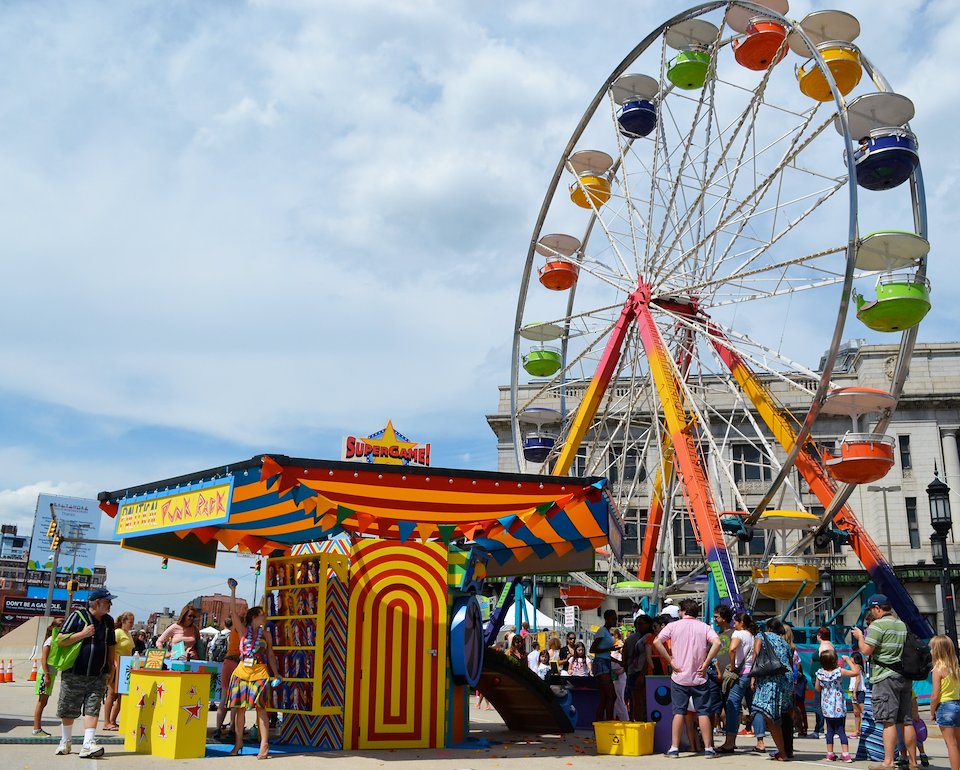 SuperGame! Artscape, Baltimore 2014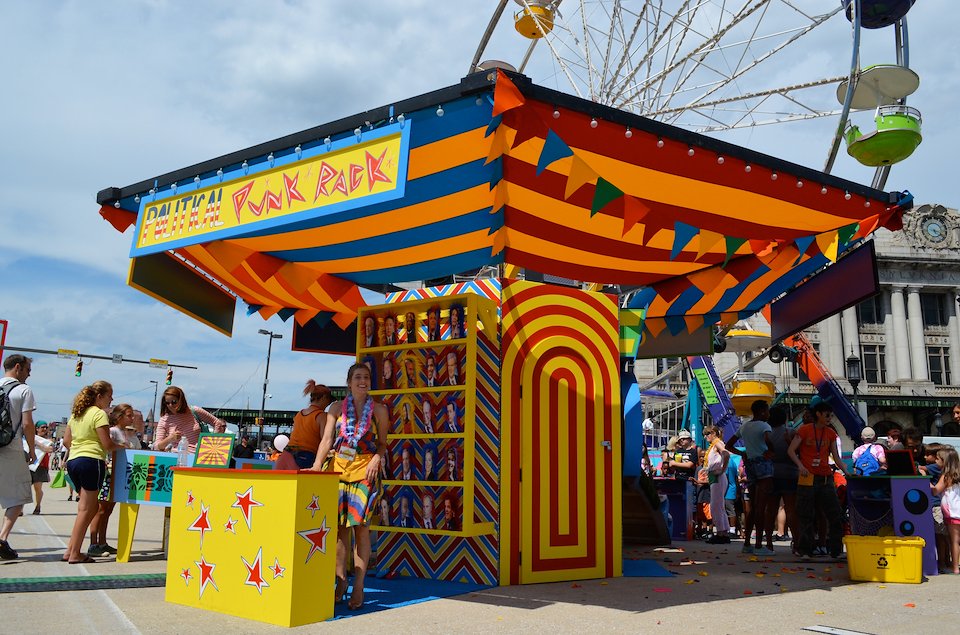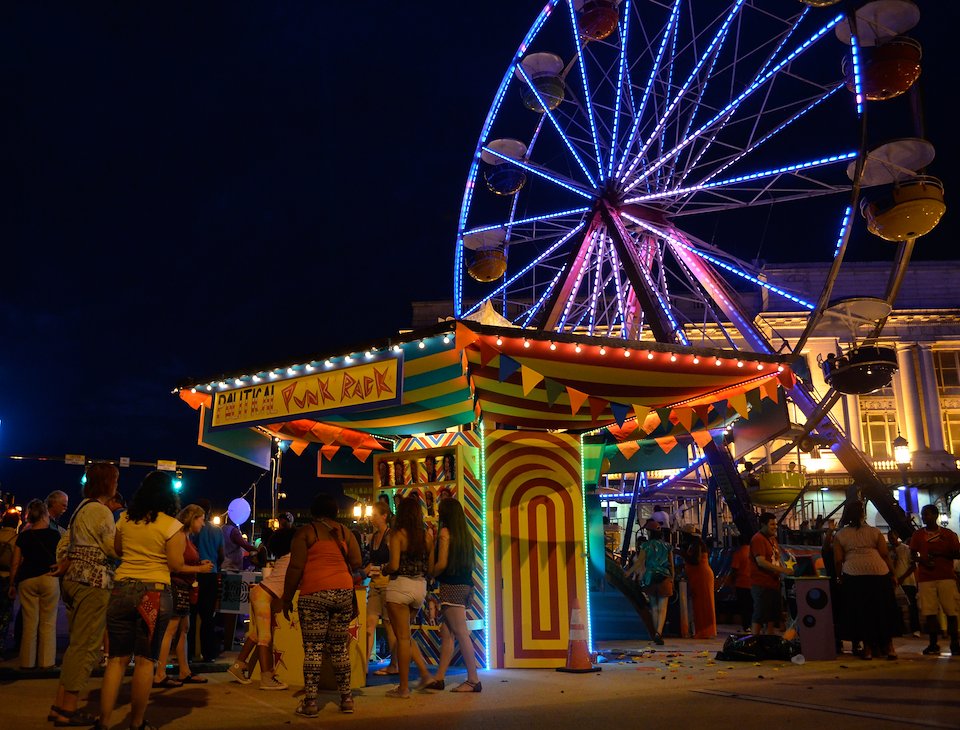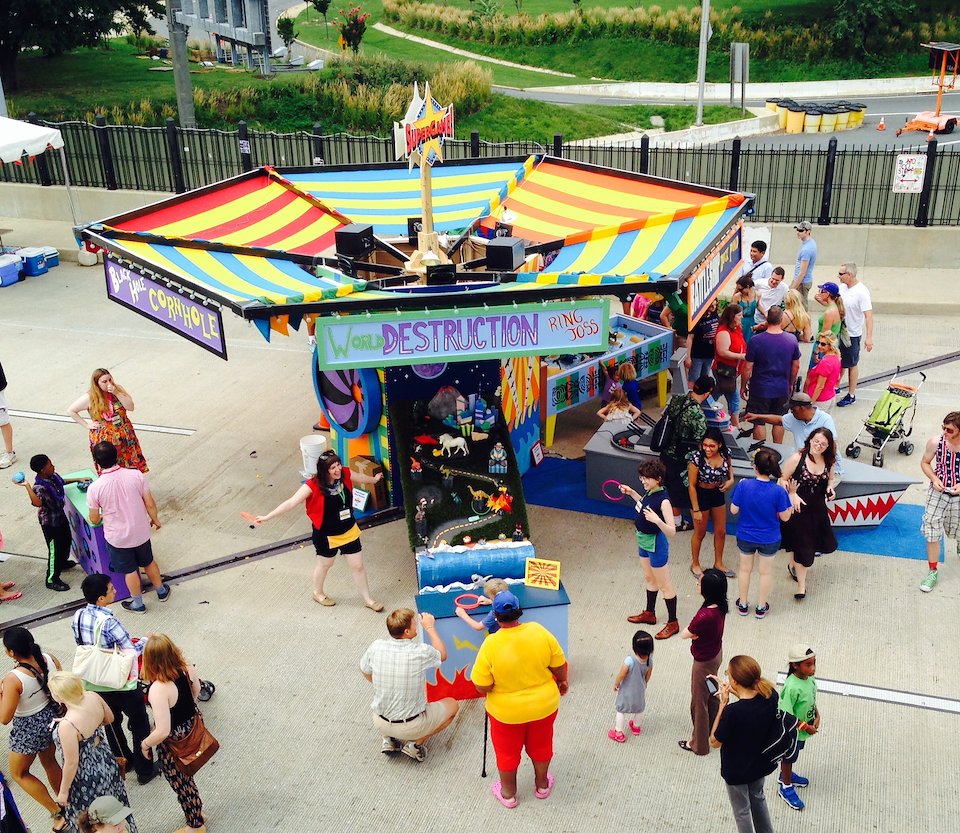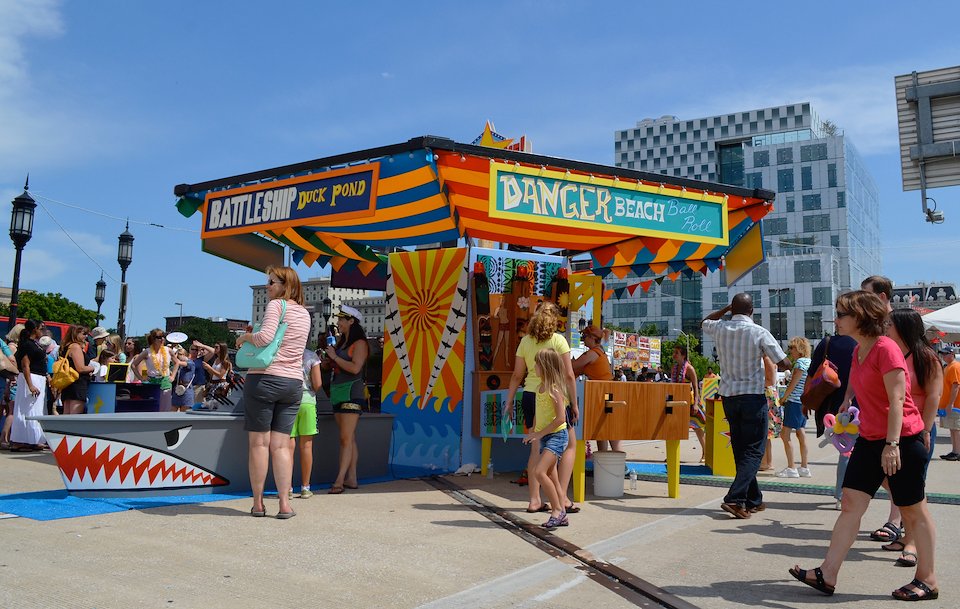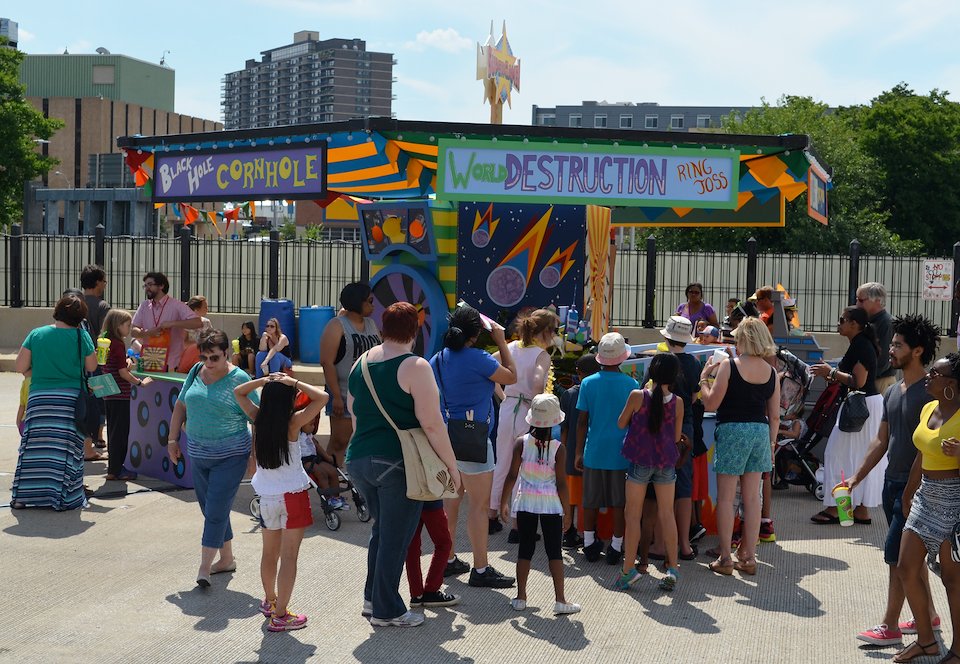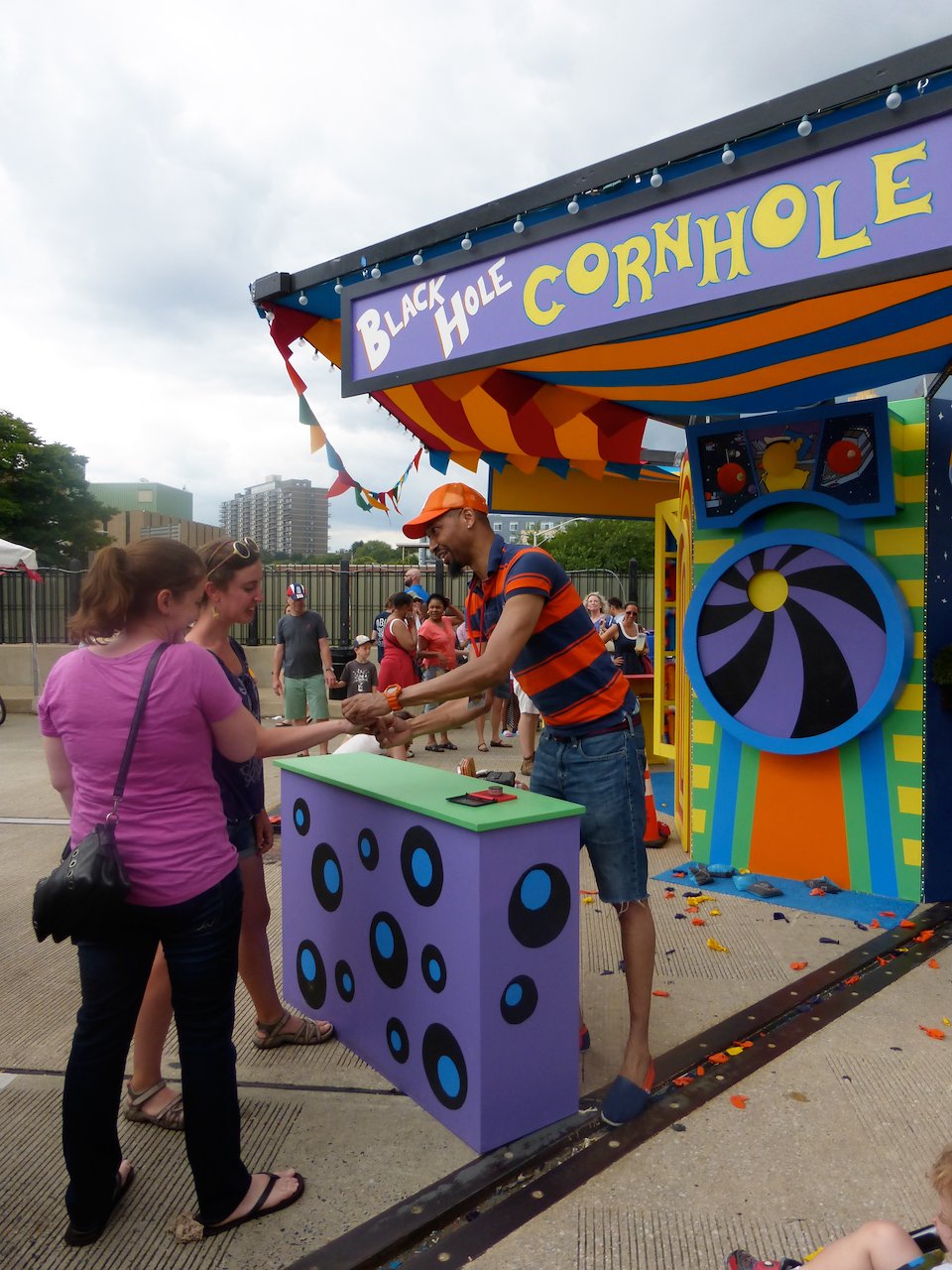 Black Hole Corn Hole:
Players threw bean bags printed with satellites into a small hole on a spinning disc. A direct hit popped a balloon, stopping alien invaders from emerging through the black hole and conquering the earth…
Game design: Adam Franchino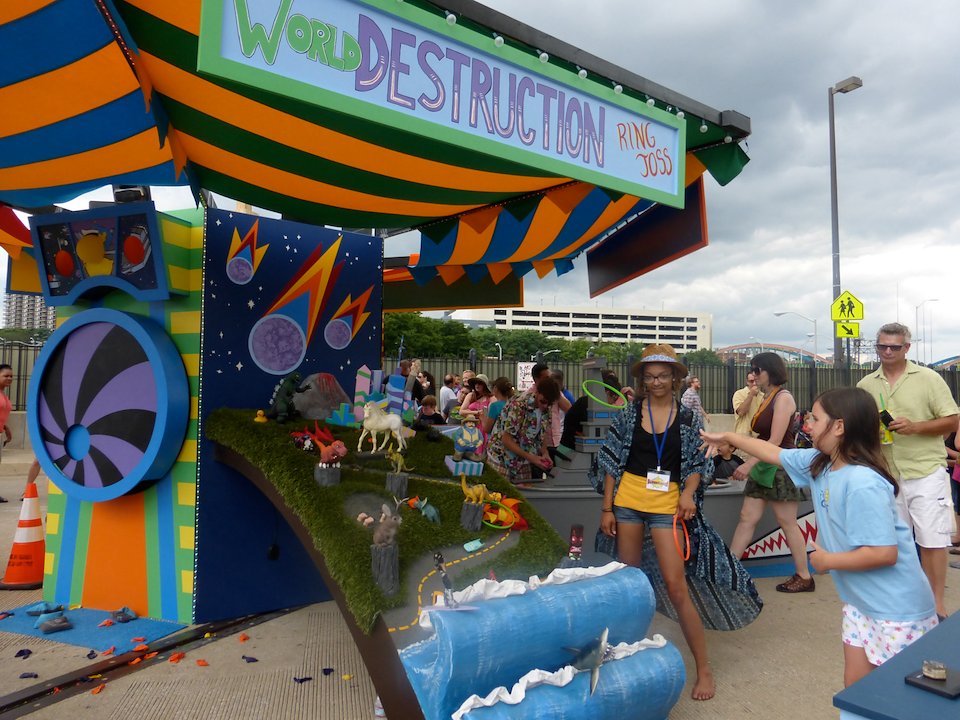 World Destruction Ring Toss:
A classic ring toss, but in the SuperGame version, players threw rings around objects that they wanted to save from certain environmental destruction, such as toy dinosaurs, unicorns, and a Gene Simmons doll, sparing them from catastrophic earthquakes, volcano eruptions, and tidal waves. Game design in collaboration with Alishea Galvin and Alicia Puglionesi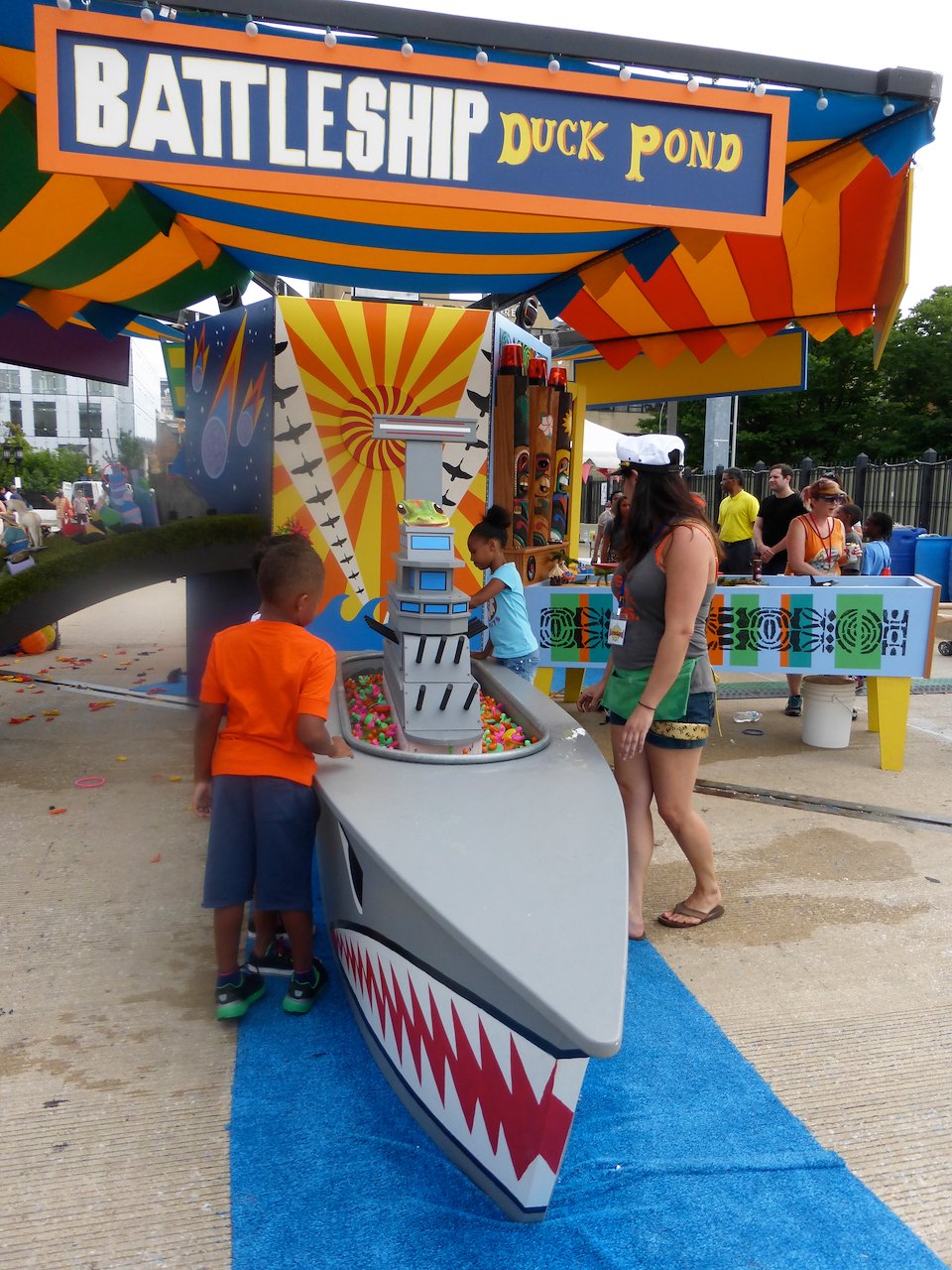 BattleShip DuckPond:
A twelve-foot battleship houses a classic duck pond. Try your luck, pick a duck!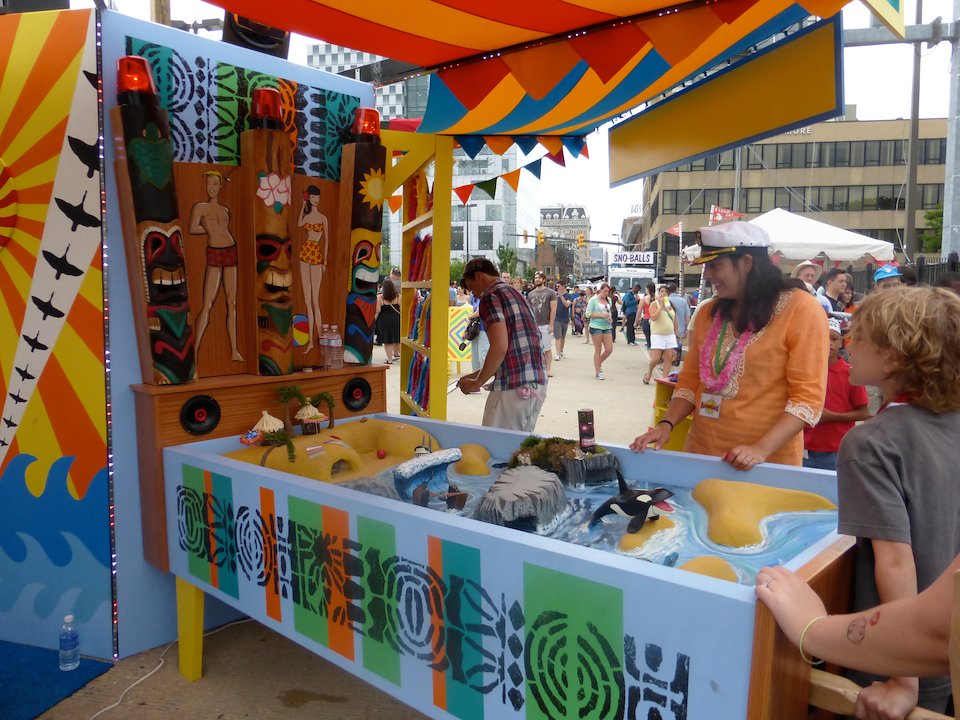 Danger Beach Ball Roll:
Players manipulated a tilting play field to maneuver a ball thorough various ocean-themed obstacles and safely reach the beach! Game play is accompanied by lights and sounds reminiscent of an old school pinball machine.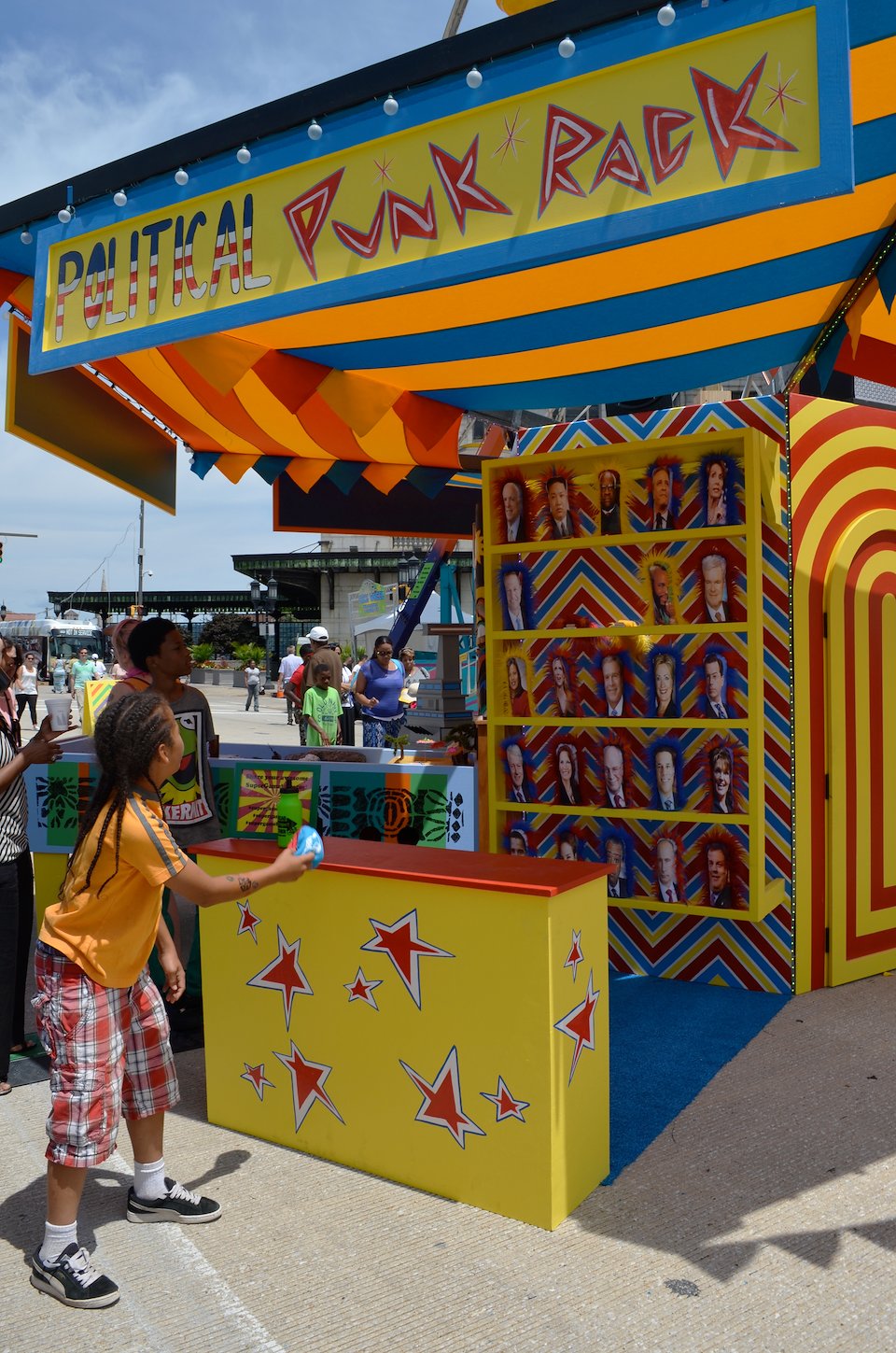 Political Punk Rack:
A classic punk rack, also know historically known as 'Tip the cat' in the case of SuperGame!, the targets were politicians, celebrities, and TV personalities. Players threw bean bags printed with images of shoes, to try and topple their favorite, or least favorite president, despot, or wild card celebrity.
Game design in collaboration with Melissa Webb
SuperGame!
SuperGame! was conceived designed by Scott Pennington, executed in collaboration with Adam Franchino, and involved contributions from dozens of other artists and volunteers.
Introduced at Baltimore's Artscape in July of 2014, SuperGame! inhabits a large colorful structure with a nostalgic carnival aesthetic. Game operators invited festival goers to interact with the installation by playing 5 classic carnival games, each with a twist based on contemporary culture. Players were rewarded for playing each of the five games with a custom-designed hand stamp.
In the evening SuperGame! was lit by an elaborate series of programmed LED lights, designed specifically for this piece, which were integrated into the structure. Game play was accompanied by a lively sound track of new and old songs as well as sound pieces created by contributing artists.